Sunday, 26. November 2006
All me, all the time.
Yep.
From now on, it is all me, all the time.
No "Other People Knitting" to invade the blog.
I FINISHED the Swap Shawl :-)
Me likey! Fat yarn, fat needles, my favourite shape, a design all of my own and a shiny trophy in the other end - my very own Nisse!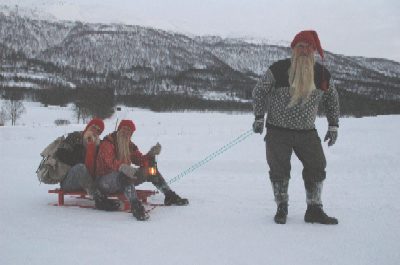 A Nisse is the "Good Spirit" of the farm, and has, in the modern world, somehow changed the job to being Santas little Helper, Thanks to Coca Cola. The picture illustrates a real nisse, my doll will probably look similar.
Have a really nice day while I block the shawl.
/Lene